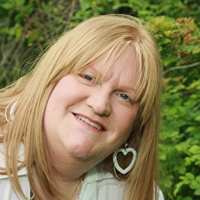 Tianna Xander
New Adult Romance, Paranormal Romance, Romance, Erotic Romance, Time Travel Romance, Science Fiction, Fantasy
Tianna is an award-winning, multi-published author of romantic fiction, writing in many different genres including mainstream, erotica, paranormal, science fiction, fantasy, and romantic suspense.

She is proud to say her vampire romance, The Endowed, received the best of ARE award for 2009. Every day, she strives to better understand the craft as she gains experience writing in new genres.

She loves hearing from her readers so don't be afraid to chat her up on Facebook. She can be reached through Twitter as @TiannaXander, Instagram and her Facebook page as TiannaXander.

She currently lives in a small town in Michigan with her husband, two children, Chocolate LabWalker mix, two cats and two occasionally terrorized and hairy bunnies named Jax and Jazz.
As a child I was an inveterate liar. As opposed to now I am a Novelist.
John Green